Car Accident Settlements and How to Maximize Your Return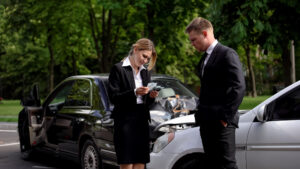 Mississippi drivers who have been involved in a car accident may find themselves facing medical bills, severe injuries, missed work, and other situations they never anticipated or planned for. If another person is at fault, you can report the collision to the at-fault party's insurance company and file a claim for damages and settlement. Having a settlement approved means that you can not seek additional compensation afterwards, even if you realize that the sum was insufficient for present and future medical expenses. That is why it is critical to enhance the amount you receive in a settlement so that you do not have to battle to reconstruct your life.
Because of our expertise in Mississippi car accident laws, Blackmon & Blackmon PLLC might help you pursue compensation for your injuries. Before attempting to handle the claims process on your own, you should seek legal advice from a Mississippi car accident lawyer. It is the goal of insurance companies to get you to accept the smallest possible amount. Therefore, always hire Jackson area car accident attorney to have your stance on such a situation clarified.
Factors Influence Mississippi Car Accident Settlement Amounts
Following are the factors that influence settlement amounts include:
The kind and seriousness of your injury

The extent of property or vehicle damage

loss of wages because of the severe injury

The intensity of suffering and pain

Pre-existing conditions/overall health

Age (young or old)

Trial or settlement
Do's and Don'ts for Getting a Fair Car Accident Settlement
The measures you take following a vehicle accident might have a significant influence on the value of your car accident settlement.
DOs:
Seek medical care: If you do not seek medical attention following a car accident, the insurance company may dispute that you were not as seriously hurt as you claim.
Report the accident: A police report may be extremely helpful in determining culpability following an accident. They may be extremely useful when dealing with an insurance company and may contain evidence that can be used to explain the crash.
Gather information: Following your accident, a Jackson area car accident lawyer will want a great deal of information. This holds details about the other party's driver's license, insurance company, license plate number, physical address, contact information, and the type of vehicle that impacted you.
Take photos: Photographs are an essential part of any vehicle accident lawsuit. Take photos of all of the cars nearby, the destruction to each, and any other vital information.
Contact car accident lawyer in Mississippi: Insurance companies are infamous for being tough to work with. You can expect an adjuster to use several methods to reduce your claim if you decide to do it on your own. Blackmon & Blackmon LLC understands what to expect and can design a claim that opposes any insurance company claims.
DON'Ts:
Leave the accident scene: It is against the law in Mississippi to leave the scene of a mishap instead of urgently starting to look for a free accident lawyer consultation.
Wait to connect with the insurance company: Even if another driver was at fault, you should report the accident to your own insurance company. You have to notify your insurance company of a collision within a set time frame, as stated in many policies.
Accept responsibility: Avoid saying anything that could be interpreted as admitting fault for the disaster. Even apologizing for the incident can be used against you.
Make a wild guess about what occurred: You may face accusations of lying if your educated assumption proves incorrect as a result of the subsequent proof so it's better not to say anything related to the accident.
Accept a settlement before consulting with an attorney: The insurance company will call you as quickly as possible and make you an offer. That offer will most likely be a minority of the value of your claim. Nothing should be agreed upon. Instead, inform the insurance provider nicely that they will need to talk with you.
How an attorney can help
There are several advantages to employing a car accident lawyer in Mississippi, and given the difficulties discussed above, this should be done as quickly as feasible. While most car accident and injury cases are settled before trial, having an attorney who will provide you with sound legal advice and carefully prepare your case for trial is crucial to securing the best possible compensation. For free auto lawyer consultation, Blackmon & Blackmon LLC are there to help with their expertise.
Contact Mississippi car accident attorneys Blackmon & Blackmon PLLC right away.