3 Steps to Take After a Car Accident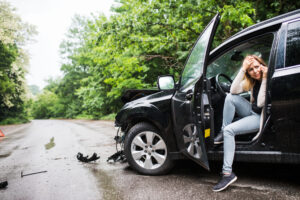 No one is ever prepared for a car accident, but if you think about it beforehand, you can at least know what steps to take when the unforeseen happens. Many people have a checklist in their glove box of things they should do directly after an accident. This can also be helpful as those involved in an accident are often in shock and not aware that there are things to be done to protect themselves following an accident.
Unfortunately, the state of Mississippi leads the U.S. when it comes to accidents.
Mississippi Leads the Way:
If you live in the state of Mississippi, you may want to start looking for a Mississippi car accident lawyer now as they rate as the number one state for car accidents.
According to Finder.com, Mississippi had more vehicular fatalities than any other state. This is from a 2020 report that also stated that during this period, there were fewer cars on the road (due to COVID-19), but more serious accidents. Southern states, regrettably, held the top five spots for accidents and fatalities.
Mississippi had an accident fatality rate of 2.02 per 100 million. This is an increase of 34.7% from 2019 when the fatality rate was 1.5. There were an estimated 735 fatalities in 2020, a 19.5% increase from the prior year, which had 616.
Be Prepared if You are in an Accident:
If you are one of those unfortunate drivers that find themselves in an accident, it is best to know what to do before it happens. While the time right after the accident may be hazy, try to follow some important procedures.
The law offices of Blackmon & Blackmon PLLC have some helpful advice on how to handle an accident before it happens. Here are three things to do as soon as possible. Taking these steps can be very helpful should you need to see a lawyer to recover financially after an accident.
Pull the vehicles over and away from traffic and call 911 as soon as possible. All operable vehicles should be moved off to the side of the road to clear the roadway. Then you should put on your hazard lights and call 911. Police will respond to the call and complete a police report. US News and World Report states that getting a police report acts as a third-party review of the accident and will be helpful should the case go to court.
Get information from the driver and witnesses. Those involved in an accident should share pertinent information and insurance information. In addition, if there are witnesses to the accident, their information should be collected as they can provide insights from an uninvolved scenario. Again, this information is critical if there is an issue with the other driver's insurance or if there is a lawsuit against the other driver.
Collect as much information as possible. If possible, take pictures of the accident site, the damage to the vehicle, and any debris left in the roadway. Collect contact information from others at the scene so they can provide insights about the case later on.
It should be noted that all these steps should be taken AFTER injured parties are treated and taken for proper medical care.
How a Lawyer Can Help
As soon as possible following an accident, you need to contact a car accident lawyer in Mississippi. Local attorneys will be well versed in Mississippi car accident laws as well as other local and regional laws, including the next steps you should take. A free auto lawyer consultation is given by many local legal teams, so it is wise to get a free accident lawyer consultation, so you know the best way to move forward following an accident.
You need a reliable, experienced legal team that you can count on. Attorney Edward Blackmon, Jr. and his team of legal experts have over 70 years of combined experience helping those that are victims of automotive, motorcycle, and truck accidents.
If you are looking for a Canton or Jackson area car accident attorney, there is no better option than Blackmon & Blackmon PLLC. The team can be reached at (601) 859-1567 and is conveniently located at 907 W Peace St, Canton, MS 39046.
Do not leave your future to chance, get the representation you need from the top Jackson area car accident lawyer who will help you navigate through the legal system and get you the best resolution to your accident.